Book A lesson through my online diary by clicking here.
In addition to the Professional Shop we have a 10 bay floodlit driving range open to the public with prices starting from a little at £1.50, the driving range hours are as followed:
Monday - 8.30am - 4:30pm
Tuesday - 8.30am - 4:30pm
Wednesday - 8.30am - 8pm
Thursday - 8.30am - 4:30pm
Friday - 8.30am - 4:30pm
Saturday - 8am - 5pm
Sunday - 8am - 4:30pm

I am a very passionate golf coach and coach all abilities from beginners to county players, please view my price list and lesson options below, packages or group lessons can be arranged on request.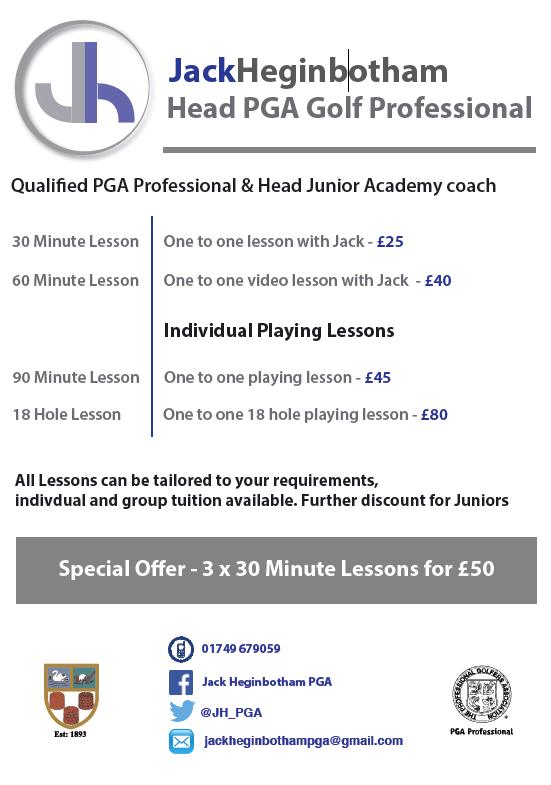 Click here to book now.